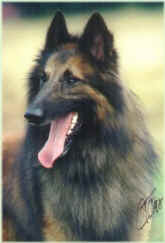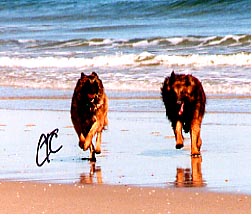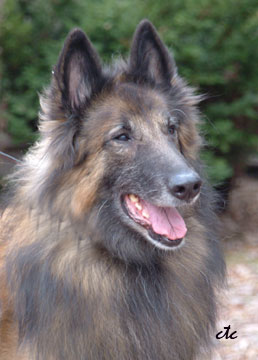 DOB: July 17, 1996
Aruba ... what can you say about the most driven dog you've ever met - well, maybe not ever met, but certainly lived with!!? Genetically hard wired for tennis ball retrieval, he lives to be 'balled'...and he also liked working sheep too, but I don't keep sheep around <g> He'll be 11 soon and he's finally slowing down - he's lived for 8.5 years with exocrine pancreatic insuffiency and has done well with it. He is a dog we trust completely to safeguard us ~ and he has.
This website and its contents are copyright 2007 by Carole T. Corbin
No part of this website may be copied or otherwise reproduced without her express written permission.
Photographs throughout this site are copyright Carole T. Corbin or their respective photographers and as such may
not be copied or reproduced with the express written permission of the copyright holder.